Establishment of Company in USA (New York)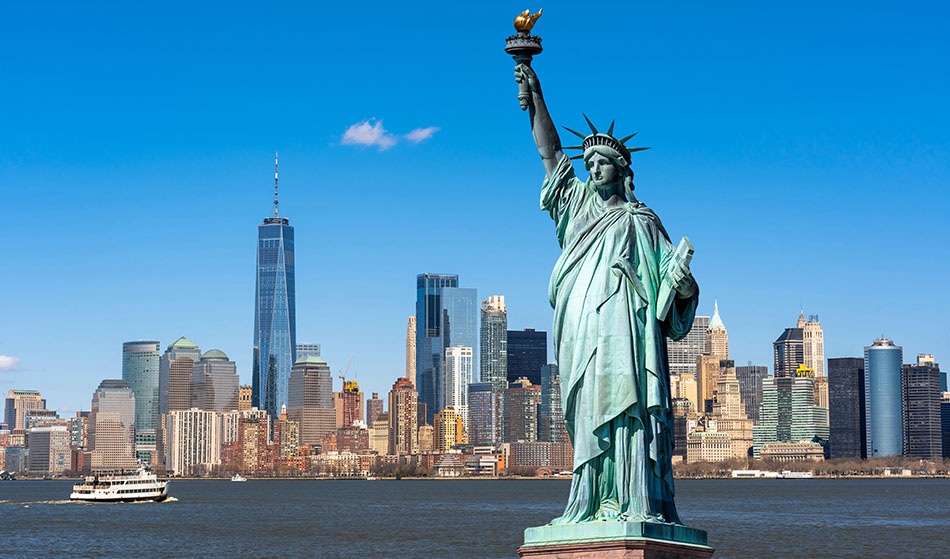 Within 50 states in the United States, New York is one of the most representative states for investment. In recent years, registering New York company has become the new investment hub for global investors. As a non-U.S. citizen or permanent resident, you can set up a U.S. company without a Visa or be there in person. There are three most common types of business in the United States, including Business Corporations, Limited Liability Company and Sole Proprietorship.

Hotline:3575 6888 or
Email:info@onestartoffices.com or
WhatsApp: 35756888 - Click here

---
Registration fee: HK$13,000 up
The above quotation does not include the cost of document delivery in the process of company registration; The quotations are all tax-exclusive.

Services for incorporation of a limited company include:
Prepare New York State Standard Version Company Regulations
Minutes of the first board meeting
Customize a corporate kit, including a metal corporate seal, stock certificate, register of shareholder, register of director, and stock transfer ledger etc.
Preparation of meeting minutes (or resolutions) for opening a company account
One-year New York State registered agent and registered address
Arrange a New York State company to be the registered agent of your New York State company
Inspection for proposed company name
Pay the registration fee of the New York State Government (Office of the Secretary of State)
Answer in detail your registration and follow-up questions about the New York State Co., Ltd.
Time required: Generally the company can be registered in about 3 working days*
*Prepare the required documents and submit them to the New York State Companies Registry for document review.
*If the company name does not contain restricted words and the intended business is not subject to special regulations.
Following additional services can be purchased if needed:
Fast pass
Employer identification number application
Taxation Personal Identification Number Application
Business tax permit application
New York State and Local Business License Application
Federal business license application
Open a U.S. bank account
Provide a receiving address in the U.S.
Certification of registration documents or director's incumbency certificate
---
Basic requirements for setting up New York company:
1. At least one company founder (may be a shareholder or manager)
2. At least one shareholder, can be a corporate body or a natural person. The nationality of the shareholder is not restricted
3. At least one director who must be a natural person
4. At least one manager (executive director, financial director or secretary), who must be a natural person
5. Directors or managers mainly sign legal documents on behalf of the company and record meeting minutes
Want to establish Hong Kong company? We could help you!【Click here】