Central
Central Virtual Office - OneStart Business Centre
OneStart business centre: Central Branch is located at New World Tower 1 which is the heart of Central. The building is surrounded by world class top buildings like The Landmark, HSBC Headquarter & International Finance Centre, etc. as well as other facilities like premier hotels, head offices of various financial institutes and shopping malls. Because "Central" is so well-known among foreigners, and that most of the large corporations set up their headquarters at this location, our centre must be your best choice for enhancing your corporate image and develop your business.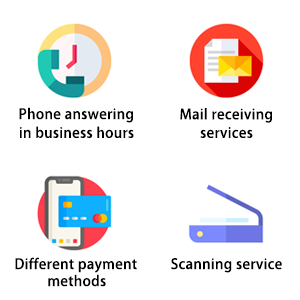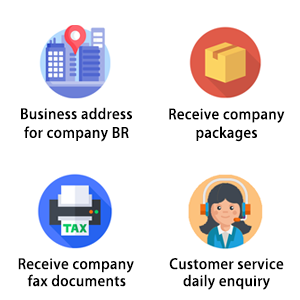 Address: New World Tower 1, 18 Queen's Road Central, Central
Tel: 3575 6888 or
Email: info@onestartoffices.com or
WhatsApp: 35756888 Click Here
Virtual Office
OneStart Business Centre provides virtual office service at Central. Besides standard service packages, we also offer custom-made service packages to different customers.
Service Package
Package B
Basic Business Plan
Package C
Professional Business Plan
Package D
Phone and E-Fax Plan
Receive mail with notification by email



Call arrangement service



Dedicated e-fax number and receiving fax by email


Virtual Office inbound mail receiving and collection service opening hours:
9:00am - 7:00pm, Monday to Friday.

If you wish to collect your mails anytime, you may consider add $50/month
for a mailbox with 24-hour access.
Reminder: According to government regulations, the company name of a limited company should be clearly displayed at the registered address. Therefore, digital nameplate must be added when applying for virtual office services to meet the legal requirements.
Since OneStart Group Limited is certified with TCSP license (license number TC001533) to provide commercial and virtual office services, according to the requirements of CAP 622 and CAP 615 of Hong Kong Company Law, our customers who apply for the virtual office service are required to submit the following documents and conduct due diligence:

1. Company registration certificate
2. The latest business registration certificate
3. The latest annual return (if the company is established within a year, please submit the Incorporation Form (Limited Company)
4. Copy of ID card and address proof of the company director and sharholders
5. The main purpose of applying for virtual office service (bank correspondence address / registered address)
6. Company business nature
---
Package Offer
Pre-Payment Discount
30% off for 24 months;
20% off for 12 months;
10% off for 6 months (only for new application);
3-month plan: additional administration fee of HK$30 per month will be charged.
The offer is only for new application and is not applicable during $45 special promotion period.
The offer is only for specific packages of virtual office and company secretary.
The offer is not applicable with package A.
The service fee for the virtual office service after the contract period will be calculated at the normal price.
OneStart Group Limited reserves the right to modify or cancel the above offers without prior notice.
In case of any dispute, OneStart Group Limited reserves the right of final decision.