In the age of the Internet, online stores have become an indispensable part of the business landscape. However, simply having a well-designed online store is not enough to guarantee success. Promotion is crucial for the development of an online store. This article will explore how to effectively promote your online store from three aspects: online promotion, offline promotion, and promotional strategies. We will introduce 12 common promotional tactics to help your brand attract more visitors and potential customers.
Online Promotion
Online Shopping Platforms
In addition to your own website, consider listing your products on other online shopping platforms such as Carousell and Amazon, which have a large audience. This can bring more exposure and reach for your products.
Content Creation and Blogging
Publishing articles and videos related to your business and products on your online store helps build your brand image. Consistently posting high-quality and original content can attract more views, improve your online store's search ranking, and increase the reach to potential customers. You can also try publishing articles on other popular blogging platforms or collaborating with other bloggers to increase brand exposure and traffic.
Email Marketing
Collect customers' email addresses and regularly send them updates on promotions, new product information, and exclusive offers. This direct interaction helps increase sales opportunities.
Here are some suggestions to improve the effectiveness of email marketing:
Avoid sending promotional emails too frequently;
Send emails on a regular schedule (e.g., every Monday) to establish a habit of customers checking their emails;
Personalized emails perform better. For example, avoid promoting meat products to vegetarian customers;
Utilize email marketing to promote products, offer coupons, and increase click-through rates and sales.
Social Media Promotion
Establish social media accounts for your online store and regularly publish engaging content such as images and videos. Increase exposure and actively interact with users to strengthen your brand image and loyalty.
Different social media platforms have their own characteristics, and you can adjust your information sharing to fit in the platforms:
Instagram: The main function is photo/video sharing. Eye-catching product images and interesting short videos can attract users' attention. The user age group is mainly between 18-34 years old, familiar with online shopping, and have a certain purchasing power.

Facebook: The largest social media platform globally. Without advertising on Facebook, organic reach can be very low. Brands should allocate sufficient marketing budget for Facebook promotion.

YouTube: The largest video-sharing platform globally, with a massive user base. It is also owned by Google, the largest search engine globally. Videos can appear in Google search results, bringing a significant amount of organic traffic to your online store.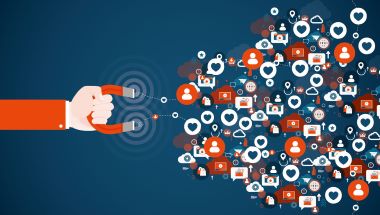 Online Advertising
Utilize search engine advertising (Google, Yahoo, Bing) to display keyword ads, website banners, and other formats. This allows you to present ads more accurately to your target audience, expand your online store's exposure, and increase brand awareness and sales.
Influencer Collaborations
Collaborate with influential Key Opinion Leaders (KOLs), such as social media influencers, bloggers, YouTubers, etc. Through their accounts, they can mention, review, and recommend your brand, increasing its visibility and credibility and reaching their large audience.
Offline Promotion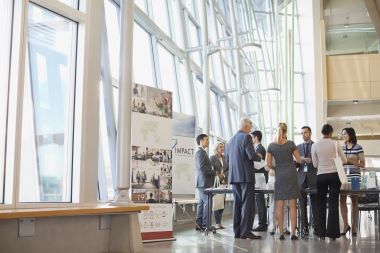 Promotion of Physical Stores
For businesses with physical stores, you can provide incentives to encourage customers to visit your online store. For example, offering one-time coupons to new members of your online store allows you to generate sales even when your physical store is closed.
Market Booths and Exhibitions
Participating in market booths and exhibitions is a common offline promotional method. Market booths attract the attention of passersby by displaying products and offering samples or promotional activities to increase brand exposure, attract more customers, and create sales opportunities. Exhibitions, on the other hand, target corporate clients and showcase the features of products or services, enhancing brand awareness and establishing connections with potential customers for future collaborations.
Traditional Promotional Flyers
Traditional promotional flyers are still an effective offline promotion method. Design eye-catching flyers with your online store link or QR code and distribute them in high-traffic areas to let more people learn about your brand, products, or services. While flyer distribution is limited by location and weather conditions, it has a low cost and can yield certain results. Store owners can choose suitable areas for targeted promotion.
Promotions and Other Marketing Strategies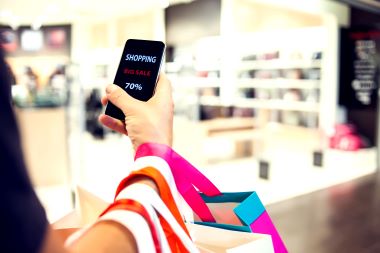 Regular Promotional Events
Regularly hosting promotional events is an effective way to increase sales and attract new customers. You can design various promotional activities such as seasonal promotions, holiday promotions, or celebration promotions. By offering discounts, freebies, or special offers, you can attract more customers.
Collaborative Marketing
Collaborative marketing involves partnering with complementary businesses. For example, a fitness coach collaborating with a nutritionist. Both parties promote each other on their respective platforms, expanding brand exposure and sharing resources and customer bases, achieving mutual benefits.
Membership Benefits
Membership benefits involve providing exclusive rewards, such as earning points for purchases made in the online store that can be used for future transactions. By offering delayed rewards, you increase the chances of customer retention and enhance customer loyalty. Membership programs also allow you to collect customer data, further understand customer needs, and provide better products and services.
Overview
The success of an online store depends not only on the quality and price of the products but also on effective promotion. The above strategies provide common approaches for promoting your online store. By integrating these promotional tactics and continuously monitoring and optimizing their effectiveness, you can increase the visibility of your online store, attract more visitors and potential customers. With this online store promotion guide, take the first step and accomplish your entrepreneurial dreams! Even for online stores, business registration is necessary. If you register as a limited company, you need to go through the process of company incorporation, company secretary, and more. OneStart Business Centre has nearly 20 years of experience in company formation. For information on setting up a company, please call 3575 6888 or WhatsApp OneStart Business Consultant.