In recent years, the competition among online stores in Hong Kong has become increasingly fierce, with store owners striving to provide customers with a great experience and impression. A universal and convenient payment experience is crucial in attracting customers to make purchases. This article will introduce several commonly used online payment platforms in Hong Kong to help you understand their features and make the right choice.

PayPal is one of the representatives of international online payment platforms, connecting over 200 markets and serving 340 million customers worldwide. PayPal offers tailored plans for businesses of all sizes, helping them develop their businesses securely and conveniently. Here are some key features of PayPal:
Supports multiple payment methods, including credit cards, debit cards, and bank transfers;
Provides online shopping security measures such as data encryption, fraud prevention systems, and buyer protection, ensuring confidence in online payments;
Offers extensive international payment capabilities, including support for multiple currency settlements, automatic currency conversion, and real-time exchange rates, simplifying international transactions;
Provides a range of merchant tools, including bill management, transaction records, and report analysis, helping you better manage and track transactions.
OneStart x PayPal Referral Program:
1) From now until December 31, 2023, register for a PayPal Hong Kong Business Account through the referral link provided by OneStart.。
2) Within the first 60 days of registration, receive a total of HK$600 or more in eligible business payments through your PayPal Business Account, excluding online bill payments.
3) You will then receive a registration reward of HK$300. Each eligible participant can only receive the reward once.
*Terms and conditions of this promotional offer are subject to PayPal, please refer to their referral link for more details.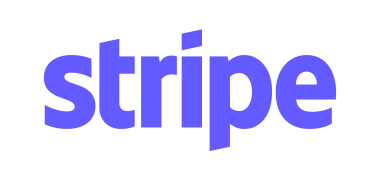 Stripe is a global online payment platform that supports secure payment solutions in over 40 countries/regions, including Hong Kong, Japan, Europe, and the United States, with different currencies. Stripe provides payment platform integration technologies at different levels, allowing individuals or companies to collect payments on their own platforms, such as Shopify, even with a simple payment link. Here are some key features of Stripe:
Supports multiple payment methods, including credit cards and debit cards;
Supports Apple Pay, Google Pay, and Alipay digital wallets, enabling instant transfers 24/7;
Allows direct payment completion on the shopping cart page of the online store, avoiding order abandonment during the waiting process;
Offers robust APIs and tools for seamless integration into online stores, including real-time payment processing, customizable checkout pages, automated refunds, and multi-country payment support.
In addition to international online payment platforms, it is also important to understand the following popular local payment platforms when opening an online store in Hong Kong:

PayMe for Business is a payment platform launched by HSBC in Hong Kong, allowing merchants to accept payments from users through their mobile phone numbers. Merchants can receive payments by generating payment links or scanning QR codes, and can view transaction records and manage payments in the PayMe for Business app. Here are some key features of PayMe for Business:
Provides localized payment solutions, partnering with local banks in Hong Kong to offer local payment and settlement services;

Fast settlement, once customers make a payment, the funds will be quickly transferred to the account, and refunds can also be processed instantly. Merchants can withdraw or transfer funds to their bank accounts at any time, making fund management convenient;

Multiple payment collection scenarios, including integration with online store systems, coverage of offline POS terminals, merchant QR codes, and even remote payment invitations through PayLinks;
Merchant referral platform can recommend businesses to more potential customers, expanding business influence.
FPS (Faster Payment System)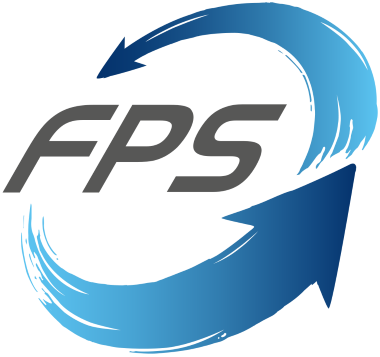 The real-time payment system launched by the Hong Kong Monetary Authority allows users to enjoy 24/7 secure, efficient, and convenient retail payment services through simple information such as mobile phone numbers and email addresses. Here are some key features of FPS:
Merchants only need to have a bank business account and pay low-cost transaction fees to use FPS.
Supports interbank payments, allowing customers to make payments to online stores using accounts from different banks, enhancing payment flexibility and convenience.
Partners with local banks in Hong Kong to provide local real-time payment and settlement services.
Merchants can generate personalized payment codes for customers to scan and make payments. Customers simply need to use the scanning function to scan the QR code to easily complete the payment.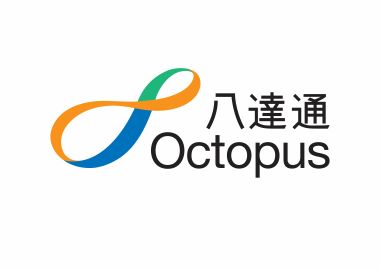 Octopus is a contactless payment card issued by Octopus Cards Limited in Hong Kong, with over 7 million cardholders covering the entire city. Octopus is ubiquitous in daily expenses in Hong Kong and has also entered the online payment market, connecting to smartphone apps. Here are some key features of Octopus:
Wide range of fast payment methods, including scanning QR codes within the app, direct payments, adding Octopus to mobile wallets for payment, and integration with Octopus payment machines for physical stores.

Users can transfer Octopus funds to bank accounts manually or automatically 24/7 through FPS.
Handling Fee of Each Platforms
PayPal
Stripe

PayMe for

Business

FPS 轉數快
八達通
Bank Transfer fee

✘

✘

✘

✘

Waived for the first 6 months, then 1.5% per transaction
Transaction Fees

Commercial Transaction:

3.90%+HK$2.35(depends on currencies)

Credit Card:
3.40%+HK$2.35

Alipay & Wechat Pay:

2.2%+HK$2.20

App Transaction:
1.2%

POS Transaction:

1.5%

✘

✘
Conclusion
In summary, besides the online payment platforms mentioned above, there are many other options available in the market. The payment channels of an online store should include commonly used payment methods among the target audience. Therefore, merchants should consider their business needs, target customers, payment security, and transaction fees when choosing a suitable payment solution.
Remember to register your business when opening an online store! If you choose a limited company structure, you will need to go through company registration. OneStart Business Centre provides professional company formation services and a one-stop accounting and tax service to meet all the needs of opening an online store. Call 3575 6888 or WhatsApp OneStart Business Consultant.
- Above information is for reference only. Please refer to the service provider for the services details. -