With the integration of the Internet into our daily lives, consumer shopping habits are constantly evolving, and online shops have become an essential part of modern business. From small businesses to large brands, they have all embraced online shop operations to meet the growing demand for online consumption. In this context, it is crucial to understand the advantages and disadvantages of online shops. This article aims to explore the pros and cons of online shops to help businesses and entrepreneurs better understand the purpose and importance of operating an online shop. Whether you are a startup or a traditional brick-and-mortar store, understanding the strengths and challenges of online shops will help you formulate more effective business strategies and stand out in a competitive market.
Advantages of Online shop Operations
Low Entry Barrier
Online businesses operate solely through the internet, requiring only a smartphone or computer to start operations. Compared to the considerations of location, rent, renovation, equipment, staffing, salaries, and recruitment required for physical storefronts, operating an online shop eases the burden on businesses and is more friendly to entrepreneurs with limited funds.
Expansive Market Reach
One significant advantage of online shops is the ability to connect with potential customers worldwide through the internet, breaking geographical limitations and entering the global market. Regardless of where customers are located, they can easily access your online shop and make purchases. In contrast to physical stores that can only serve local customers, online shops theoretically have limitless business opportunities.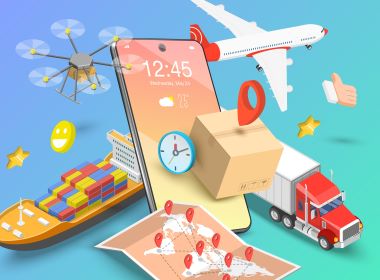 24/7 Business Hours
An online shop only requires an effective webpage to operate 24/7, allowing customers from different regions and time zones to make purchases at any time. Additionally, considering the impact of extreme weather conditions in Hong Kong, the existence of an online shop can provide customers with a safe and comfortable shopping environment, enhancing their willingness to purchase. Flexible and customer-centric business hours and environment can improve customer satisfaction and bring more sales opportunities to businesses.
Cost-Effectiveness
Compared to traditional brick-and-mortar stores, opening an online shop is more cost-effective. You don't need to pay high rent, saving expenses such as location and renovation. At the same time, you can also save on labor costs because online shops can automate many common business processes such as order processing and payment. Even smaller-scale online stores can be successfully operated by a single owner. Physical stores are more susceptible to various uncontrollable factors such as extreme weather and service issues, which can result in losses for entrepreneurs. After reducing unnecessary operating costs, entrepreneurs have more room to invest in product quality, inventory, and marketing strategies, helping the business thrive.
Data Analysis and Personalized Marketing
In online shop operations, you can easily obtain various data such as website traffic, purchase behavior, and customer preferences through tools like Google Analytics. This data can help you better understand your customers and conduct personalized marketing based on their needs and preferences, such as age and occupation. By providing customized recommendations and promotional activities to customers, you can increase customer loyalty and boost sales.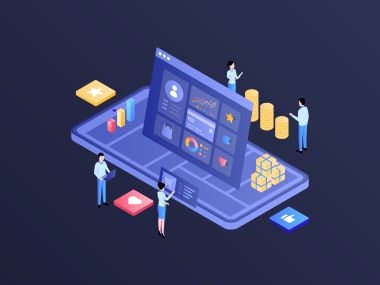 Disadvantages of Online Shop
Intense Competitive Environment
The low entry barrier for online shops also means highly competitive markets. Regardless of the product or service you offer, you will face competition from around the world. To stand out in such an environment, entrepreneurs need to carefully plan how to establish their unique value proposition, offer high-quality products, and provide excellent customer service.
Cybersecurity and Privacy Risks
Operating a business online does not mean neglecting the security of your online shop. Online stores still face the possibility of cybercrime and data breaches. Mishandling these issues can result in significant losses for your brand. Therefore, online store owners need to ensure the security of their website and payment systems and comply with relevant privacy regulations to protect customer data.
Lack of Physical Interaction and Experience
Compared to traditional physical stores, online shops lack physical contact and experience. Consumers may rely more on product reviews and ratings to make purchasing decisions. Online shops need to maintain a high-quality purchasing experience, including customer service, transaction experience, and efficient logistics, to enhance their online reputation. Promptly addressing customer inquiries, offering multiple payment options, and efficient logistics management are some of the effective means to improve the online shopping experience and retain more repeat customers!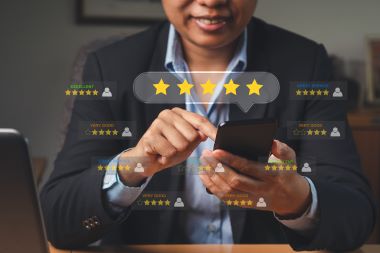 Conclusion
The close relationship between online shops and the internet offers significant advantages in modern business, especially for small and startup enterprises. Those with entrepreneurial dreams can consider starting with an online shop to understand their suitable business approach at a lower cost. However, no entrepreneurial method is flawless, so when choosing to operate an online shop, it is important to evaluate whether its pros and cons align with your business plans.
Many people mistakenly believe that there is no need for business registration without a physical store. This misconception can easily lead you to legal trouble! The "Business Registration Ordinance" and guidelines from the Inland Revenue Department state that any form of trade, commerce, craftsmanship, profession, calling or other activity carried on for the purpose of gain (whether through a brick-and-mortar presence or the internet). Therefore, if you plan to operate an online shop, even on a small scale, remember to complete the business registration process. With nearly 20 years of professional experience in company formation, OneStart Business Centre can assist you in obtaining business registration easily! If you require assistance with setting up an online shop, please call 3575 6888 or WhatsApp OneStart Business Consultant to learn more.